STOKES - RICHLAND - RUSHCREEK - BOKES CREEK - BLOOMFIELD - WASHINGTON - MC ARTHUR - HARRISON - LAKE - JEFFERSON - PERRY - PLEASANT - MIAMI - UNION - LIBERTY - MONROE - ZANE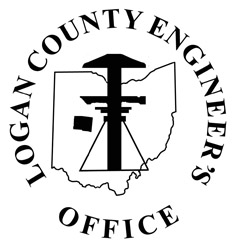 The Process of adding all our surveys to our Webpage has been completed, we will continue to maintain and update it as new data is available.
Thank You!
2011 Color Aerial photos Wtih Grid marks
2005 Black and White Aerial Photos (To raster images into AutoCad create a box 10000'x 10000' for 400 scale and 2500'x 2500' for 100 scale.)
Click here to view our survey index.
Links have been placed on all references! Just click the link that you wish to view!
Email Legal Description Pre Approvals to: maproom@co.logan.oh.us
For more info call (937) 599-7230